Dec
15
Fri
Sit n Spin

@ Clay Art Studio and Gallery
Dec 15 @ 5:00 pm – 8:00 pm
Want to make something but don't want to take classes? Come in for about an hour and we'll show you how to throw that bowl, stein, or whatever you want! 

Includes all supplies and firings. Drop in anytime Fridays between 5-8pm or schedule another time with us.

253.347.3457  http://www.spuntacoma.com/
BEAUTY AND THE BEAST
Dec 15 @ 7:00 pm
BEAUTY AND THE BEAST
November 25-December 21
Knutzen Family Theatre
3200 SW Dash Point Rd, Federal Way
253.661.1444 | CenterstageTheatre.com
This Holiday, we celebrate TEN years of British Pantomime memories with BEAUTY AND THE BEAST, an adaptation of the classic fairy tale, by Vince Brady.
TIMES: Saturdays – 7:00 pm; Saturdays & Sundays – 2:00 pm
Special Holiday performances Friday, December 15 & 21 – 7:00 pm
TICKET PRICES: $35 for adults; $30 for seniors/military, $15 for ages 18 – 25, $12 ages 17 & under.
The Nutcracker and The Tale of the Hard Nut
Dec 15 @ 7:30 pm
The Nutcracker and The Tale of the Hard Nut
December 15-23
Federal Way PAEC
31510 Pete von Reichbauer Way South, Federal Way
253.835.7010 | fwpaec.org
IN ORDER TO RESTORE PRINCESS PIRLIPAT'S BEAUTY… and break the "Curse of Ugliness" the Mouse Queen's evil spell had cast upon her, the Princess must eat the kernel of the Magical Krakatuk Nut. Christian Elias Drosselmeyer, as ordered by the King, must find both the Magical Krakatuk Nut and the young man who is fated to crack it open.
Performance Dates:
Friday, December 15, 7:30 PM
Saturday, December 16, 7:30 PM
Sunday, December 17, 3 PM*
Thursday, December 21, 7:30 PM
Friday, December 22, 7:30 PM
Saturday, December 23, 3 PM*
Dec
17
Sun
Reindeer Run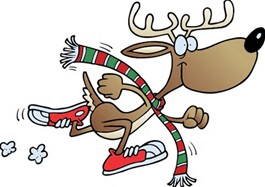 December 17
Hands on Children's Museum
414 Jefferson Street NE, Olympia
Runners and walkers of all ages and abilities are invited to take part in the annual "Reindeer Run" in support of Crime Stoppers. The event will feature a certified 5K course along the waterfront on East Bay Drive as well as a FREE Hands On Children's Museum one-mile Candy Cane Run.
Third Sunday Free at White River Valley Museum

@ White River Valley Museum
Dec 17 @ 12:00 pm – 4:00 pm
The mission of the Museum is to preserve and share the history of the South King County area, known by pioneers as the White River Valley (Auburn, Kent, Algona and Pacific.) This mission is carried out primarily through the operation of the Museum, and is expanding to include operation of the 67-acre, landmark Mary Olson Farm, a late 19th century farmstead east of the Green River.
253-288-7433   http://www.wrvmuseum.org/
StoryOly

@ Rhythm & Rye
Dec 17 @ 6:00 pm – 8:00 pm
StoryOly Olympia's premiere Story Slam event.  Community members come together every month to share and tell stories based on a specific theme. StoryOly aims to encourage and develop community engagement and connection through the medium of storytelling.
When a StoryOly event begins, storyteller hopefuls put their names in a "hat". A half hour later, names are picked, and one by one, storytellers take the stage. The ten featured stories are scored by a team of judges selected from the audience. Each Story Slam generates a Story Slam winner. After ten slams, the winners face off in a Grand Slam Championships. Come sign up to tell a story, or just enjoy the show!
Tickets: Tickets are purchased at the door on the night of the event. The price is "Pay what you can" with a suggested donation of 5$.  Half of all ticket sales for every event are donated to SafePlace Olympia.
 360-705-0760   http://amyorca.wix.com/storyoly