When:
September 27, 2020 @ 10:00 am – 3:00 pm
2020-09-27T10:00:00-07:00
2020-09-27T15:00:00-07:00
Point Ruston Farmers Market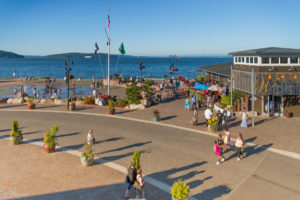 June-September, sundays 10am-3pm
Point Ruston; The Grand Plaza
5005 Ruston Way, Tacoma
You won't find a more beautiful setting for a farmers market than Point Ruston. Centered in the heart of the Grand Plaza, market vendors are surrounded by the beauty of Commencement Bay, miles of walking trails, and a diversity of shops. You'll find a variety of fresh produce, flowers, locally processed foods like pickles, pasta, baked goods, sauces and so much more. Bring the family to enjoy all Point Ruston has to offer. You won't be disappointed.
Modified market guidelines for shopper can be found online.